Billions of Windows and Linux devices are affected by a serious GRUB2 bootloader vulnerability that can be exploited to install persistent and stealthy malware, firmware security company Eclypsium revealed on Wednesday.
The vulnerability, tracked as CVE-2020-10713 and dubbed BootHole, has a CVSS score of 8.2 and Eclypsium says it affects all operating systems that use GRUB2 with Secure Boot, a mechanism designed to protect the boot process from attacks. In fact, the company says the flaw impacts machines that use Secure Boot even if they're not using GRUB2.
"Almost all signed versions of GRUB2 are vulnerable, meaning virtually every Linux distribution is affected," Eclypsium explained in its report. "In addition, GRUB2 supports other operating systems, kernels and hypervisors such as Xen. The problem also extends to any Windows device that uses Secure Boot with the standard Microsoft Third Party UEFI Certificate Authority."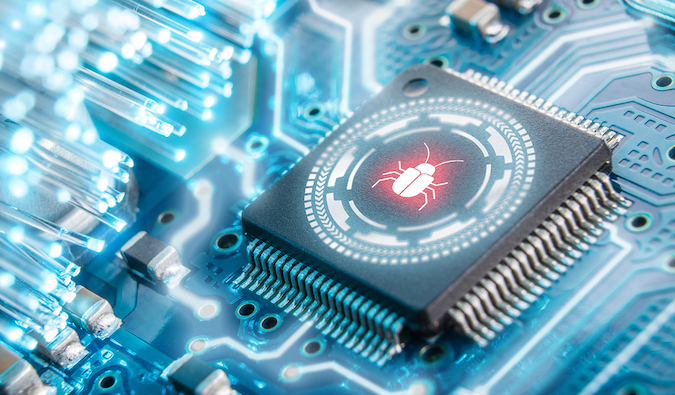 The company says the vulnerability affects a majority of laptop, desktop, workstation and server devices, as well as network appliances and equipment used in the healthcare, industrial and financial sectors.
Threat actors could exploit this vulnerability to install bootkits or malicious bootloaders that would give them control of the targeted device. Eclypsium researchers noted that exploiting the vulnerability requires administrator privileges on the targeted device, but successful exploitation enables the attacker to obtain even higher privileges and achieve persistence.
BootHole has been described as a buffer overflow flaw related to how GRUB2 parses its grub.cfg configuration file. An attacker can modify this file, which is an unsigned text file typically found in the EFI system partition, to ensure that their malicious code is executed in the UEFI execution environment, before the operating system is loaded. This enables the attacker to run malware, modify the boot process, or directly patch the operating system kernel.
Following Eclypsium's discovery of the BootHole vulnerability, the Canonical security team also analyzed GRUB2 and identified several other security holes, all of which have been classified as medium severity.
Eclypsium has coordinated the disclosure of the vulnerability with Microsoft, Linux distributions, the UEFI Security Response Team, OEMs, CERTs, VMware, Oracle and other impacted software vendors. Many of them are expected to release advisories or updates addressing BootHole and other GRUB2 issues.
"Mitigation will require new bootloaders to be signed and deployed, and vulnerable bootloaders should be revoked to prevent adversaries from using older, vulnerable versions in an attack. This will likely be a long process and take considerable time for organizations to complete patching," the company explained.
Related: Devices Still Vulnerable to DMA Attacks Despite Protections
Related: Driver Vulnerabilities Facilitate Attacks on ATMs, PoS Systems
Related: Password Bypass Flaw Found in GRUB2 Linux Bootloader