The New York Times reported over the weekend that the United States planted potentially destructive malware in Russia's electric power grid, but President Donald Trump has denied the claims.
The newspaper has learned from current and former government officials that the U.S. has been probing control systems of the Russian power grid since at least 2012 as part of reconnaissance operations. However, the officials claimed the U.S. recently ramped up its efforts and started launching more offensive activities that involve placing "potentially crippling malware […] at a depth and with an aggressiveness that had never been tried before."
According to The New York Times, these hacking operations area meant as a warning to Russian President Vladimir Putin and appear to show how the White House is using new authorities granted last year to the U.S. Cyber Command. There is no evidence that the planted malware was actually used to cause any disruption.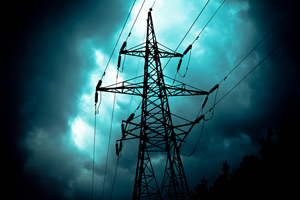 U.S. government agencies contacted by the newspaper did not comment on the allegations, but President Trump said on Twitter that the story was not true.
"Do you believe that the Failing New York Times just did a story stating that the United States is substantially increasing Cyber Attacks on Russia. This is a virtual act of Treason by a once great paper so desperate for a story, any story, even if bad for our Country," Trump wrote.
"ALSO, NOT TRUE! Anything goes with our Corrupt News Media today. They will do, or say, whatever it takes, with not even the slightest thought of consequence! These are true cowards and without doubt, THE ENEMY OF THE PEOPLE!" he added.
Learn More About Threats to the Energy Sector at SecurityWeek's 2019 ICS Cyber Security Conference
Two officials told The Times that they believed Trump had not been briefed in detail about the steps to plant malware inside Russian systems due to concerns over his reaction and the possibility that he could either cancel the operation or discuss it with foreign officials.
However, national security adviser, John Bolton, did say last week that Russia or anyone else engaged in cyber operations against the United States "will pay a price."
There have been several confirmed and unconfirmed reports describing cyberattacks launched by the U.S. against its adversaries, including North Korea, Iran and the Islamic State. However, when it comes to Russia, the United States has mostly played the victim, often accusing Moscow — directly or indirectly — of launching cyberattacks and online misinformation campaigns.
There have been reports of Russia-linked hackers targeting control systems in energy facilities in the U.S. and, most recently, a threat actor with apparent ties to a Russian government-backed research institute was spotted targeting electric utilities in the United States and the Asia-Pacific region.
Recent disruptions to electrical grid operations in the United States have been blamed on a denial-of-service (DoS) incident, but no power outages were reported and the incident was apparently not part of a coordinated hacking operation.
Related: Cyberattacks Against Energy Sector Are Higher Than Average
Related: US Accuses Russian Government of Hacking Infrastructure
Related: Russian Cyberspies Hacked Routers in Energy Sector Attacks