On Demand Webinar
Is your security program paying off for the business? Most organizations are looking at the wrong information and data for measuring security effectiveness. If you can't properly measure your security posture, how do you know it's working? How do you improve it?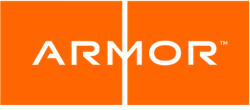 Please join Armor and SecurityWeek for a webinar that discusses:
• The current failures of cybersecurity vendors
• The signs you're not measuring security effectiveness properly
• Three metrics you need to be reporting on today
– Surface area of attack (point of risk per device)
– Ratio of successful attacks to blocked attacks
– Dwell Time
• Steps to take for properly measuring your security strategy
Presenter: Jeff Schilling Chief of Operations and Security, Armor – Jeff Schilling (Col., rtd.) is responsible for the cyber and physical security programs for the corporate environment and customer hosted capabilities. Jeff retired from the US Army after 24 years of service in July 2012. In his last assignment, he was Director of the Army's global Security Operations Center under US Army Cyber Command, where he was responsible for synchronizing the global security operations/monitoring and incident response for over 1 million computer systems, on 350 wide-area networks, supporting all Army organizations in more than 2,500 locations.