The cybercriminals behind the recent attack on Elexon, which manages the electricity market in the United Kingdom, have started leaking data allegedly stolen from the company.
Elexon revealed in mid-May that its IT systems were targeted in a cyberattack, but it did not provide any additional details.
It turns out that the company was targeted by a group that launches attacks using a piece of ransomware known as Sodinokibi and REvil, and the hackers have made available some files stolen from Elexon, threat intelligence company Cyble reported on Monday.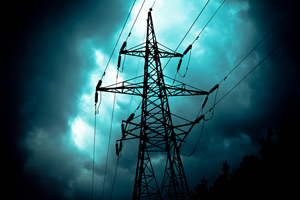 Cyble has analyzed the leaked files and identified what it has described as "highly sensitive and confidential files and data." The exposed information includes passport copies, enterprise analysis data, and enterprise renewal application forms.
The REvil ransomware is designed to encrypt files on the compromised system and instruct the victim to pay a ransom to recover them. However, the hackers also steal data from victims to increase their chances of getting paid — victims are told that if they don't pay up, their files will be made public.
When it disclosed the breach, Elexon said it had been working on restoring impacted IT systems, which suggests that they had no intention of paying the ransom — this is recommended by law enforcement and many cybersecurity professionals.
SecurityWeek has reached out to Elexon for comment and will update this article if the company responds.
Learn more about electric sectors threats at SecurityWeek's 2020 ICS Cyber Security Conference and SecurityWeek's Security Summits virtual event series
It's not uncommon for organizations in the electricity sector to be targeted in cyberattacks. Earlier this year, the European Network of Transmission System Operators for Electricity (ENTSO-E) admitted that hackers breached its corporate network, and an electric utility in Massachusetts reported being hit by ransomware.
Related: Security of North American Energy Grid Tested in GridEx Exercise
Related: Hackers Behind 'Triton' Malware Target Electric Utilities in US, APAC
Related: DoS Attack Blamed for U.S. Grid Disruptions: Report