New Smart Grid Solutions from Cisco Will Help Modernize and Secure National Critical Infrastructure
Cisco has expanded its "smart grid" portfolio with specialized networking equipment to help power-generation utilities modernize and secure the electrical grid.
Through the Connected Grid Security Architecture Cisco offers hardened networking platforms to help utilities gain better visibility into substations operations. The company launched the Cisco 1000 Series Connected Grid switches, a small form factor ruggedized low-latency switch that can be deployed in electric substations.
Designed to withstand harsh environments, CGS-1000 switches bring more reliable protection and control applications in power substations, the company said. The compact and cost-effective Ethernet switch will be available in six models, in 4-port, 8-port, and 16-port configurations.
Electrical utilities have "systems that are unique" to their architecture and need specialized equipment to support them, Jenny Gomez, marketing manager in Cisco's Connected Energy Business Unit, told SecurityWeek. Even though utilities are modernizing their infrastructures, they need networking equipment that can still support legacy systems which aren't being replaced, she said.
Cisco also announced the Aggregation Service Router (ASR) 900 series, which support legacy serial SCADA protocols across IP and MPLS networks. The ASR-900 has 14 ports to facilitate connectivity to utility sensors that have a serial interface rather than Ethernet.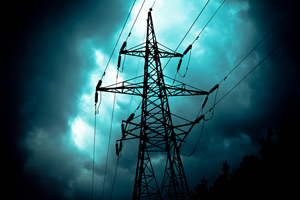 The new ASR allows utilities to easily integrate legacy serial-based devices with IP-enabled devices, the company said. Cisco recommended MPLS as a core technology for utilities, especially substations, since not all utility networks are IP-based.
Cisco's Connected Energy Business unit is expanding its reach to include industrial networks owned by electrical grid operators and power-generation utilities. The goal is to design and develop networking and security equipment that can connect from the point of generation all the way down to the meter, and all the networking applications in between.
Towards that end, the networking giant has been working with multiple utilities in North America and Europe to design specialized switches and other networking and security products for data centers and substations part of critical power-distribution systems. Cisco is addressing concerns utilities have about physical and cyber-security as well as automation, Gomez said.
According to a Dec. 2012 report from Pike Research, cyber security solutions for the smart grid industrial control systems (ICS) market is expected to grow to $608 million by 2020.
The Cisco Substation Automation Design and Implementation Guide contains examples of Cisco-tested designs for industrial networks. The use cases describe system architecture, configurations, and performance with both Cisco and third-party equipment. There are examples on how to continue supporting legacy systems.
The company's GridBlocks architecture allows Cisco to push into the substation layer, the system-control level where systems in different substations are connected over a wide-area-network, and the control systems later where SCADA devices are deployed. The company is also adapting several of its network segmentation, switching, security and management platforms to fit the specialized requirements utilities have.
The networking giant will be releasing several more products to fill the smart grid product portfolio over the next few years.
Related: Digital Certificates and Encryption Play Key Role in Smart Grid Security
Related: How to Make the Smart Grid Smarter than Cyber Attackers
Related: Smart Power Grids a Prime Target in Cyber Warfare
Related: The Increasing Importance of Securing The Smart Grid