Authorities in India determined that a major power outage that occurred last month in Mumbai, the country's largest city, may have been caused by hackers, according to reports.
The outage occurred in mid-October and it impacted the Mumbai metropolitan area, causing significant disruption to traffic management systems and trains. It took two hours to restore power just for essential services, and up to 12 hours to restore power in some of the affected areas.
Authorities immediately said sabotage could not be ruled out and the Mumbai Mirror reported on Friday that a cyber police unit found evidence suggesting that the incident may have been caused by a cyberattack.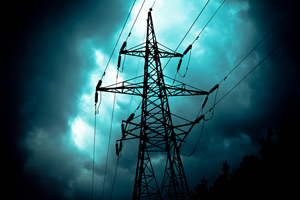 According to the Mumbai Mirror, investigators found multiple suspicious logins into the servers linked to power supply and transmission utilities. It's believed that manipulation of these servers may have triggered the outage. The activity was traced to several South Asian countries and investigators are trying to determine if it was part of a coordinated effort.
The paper learned from its sources that threat actors — in many cases profit-driven cybercriminals — have been targeting power utilities in India since February, including with ransomware, BGP hijacking, and DDoS attacks.
India Today reported that malware was discovered by investigators at a load dispatch center where the outage is said to have originated. Load dispatch centers are responsible for ensuring the operation of the power grid, monitoring grid operations, and scheduling and dispatching electricity.
There are several sophisticated threat groups known to have targeted electric utilities and at least some of them have targeted India, including one that has been linked to North Korea.
The most significant power outages caused by a cyberattack were observed in 2015 and 2016 in Ukraine and they were both attributed to Russia-linked threat actors.
Related: Energy Sector Most Impacted by ICS Flaws, Attacks
Related: Cyberattacks Against Energy Sector Are Higher Than Average: Report
Related: Iran-Linked RAT Used in Recent Attacks on European Energy Sector
Related: Ransomware Causes Disruptions at Johannesburg Power Company