The U.S. Federal Energy Regulatory Commission (FERC) and the North American Electricity Reliability Corporation (NERC) last week released a report outlining cyber incident response and recovery best practices for electric utilities.
The report is based on a study conducted by staff at FERC, NERC and NERC regional entities. The study is based on information provided by experts at eight U.S. electric utilities of various sizes and functions, and its goal was to help the industry improve incident response and incident recovery plans, which authors of the study say help ensure the reliability of the bulk electric system in the event of a cybersecurity incident.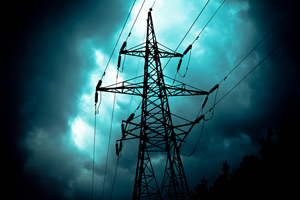 The study found that there is no best incident response and recovery (IRR) plan model. The IRR plans of the targeted utilities share many similarities — they are based on the same NIST framework (SP 800-61) — but there are also differences, and some organizations have developed separate plans for incidents impacting their operational and business networks.
However, staff at NERC and FERC have identified some practices that all electric utilities should consider when developing an IRR plan.
In the preparation phase, they recommend a clear definition of personnel roles and empowering staff to take action without unnecessary delays, recognizing the importance of people while also leveraging technology and tools, ensuring that employees are well trained and are always updating their skills, and incorporating lessons learned from past incidents and tests.
Learn more about cybersecurity in the energy sector at SecurityWeek's 2020 ICS Cyber Security Conference and SecurityWeek's Security Summits virtual event series
In the incident detection and analysis phase, the report recommends the use of baselining to detect potential incidents, and using a decision tree or flowchart to quickly assess if a specific risk threshold is reached and if certain circumstances qualify as an event.
In the containment and eradication phase, IRR plans should take into account the impact of the steps taken. The organization should have a thorough understanding of the potential impact of, for example, isolating operational networks in case of an incident. It should also take into consideration the possibility that a piece of malware present in the environment may initiate destructive actions that are automatically triggered by the containment strategy.
Another important factor that needs to be considered in this phase is related to the resource implications of an incident response of indeterminate length.
As for post-incident activities, the report recommends using lessons learned from incidents and simulations to improve IRR plans and address possible shortfalls.
Related: Cisco Firewall Exploited in Attack on U.S. Renewable Energy Firm
Related: Security of North American Energy Grid Tested in GridEx Exercise
Related: U.S. Energy Firm Fined $10 Million for Security Failures
Related: GAO Says Electric Grid Cybersecurity Risks Only Partially Assessed